DGP and Rainbow, the two companies acquired by Gareth Mullaney earlier this year, are to be rebranded as The Mews. Rainbow moved into DGPs Greek Street premises in London in May, and the two companies have effectively been merged since then.

The Mews now offers a dedicated FCP division, a new finishing floor, an expanded design team and more digital delivery capabilities. In recent months key industry creatives from Concrete and Rocket have joined the team.

"It makes sense to change the name of the new entity" says Mullaney. "Whilst DGP and Rainbow were both respected brands, the two companies have become one, and we have expanded our offering in other areas too, so this new group structure needs to be repositioned."

"We're extremely busy right now, and thing are looking good for the rest of the year, so we needed more space to keep up with demand." Explains Mullaney "with the market changing I am looking to take advantage of opportunities as they present themselves."

According to Julian Day (pictured), ex-DGP founder and now The Mews' Director of Digital Services, more than half the business is post-production, the other half is DVD and video-on-demand. "All the workflows are merging now, and we are restructuring the company to reflect this. We have excellent people here that can apply their skills and knowledge right across every aspect of the business - for example, not just in DVD, but also Broadcast TV and VOD."

The company is establishing key relationships with other major technical and creative companies to both increase their capacity and widen even further the scope of services available to clients.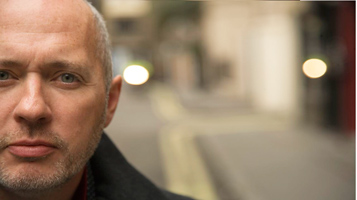 Story filed 05.12.09