According to reports coming from Japan, NEC LCD Technologies is planning to bring to the market sometime next year a new 3D TFT LCD screen that does not require special glasses while maintaining the high resolution of regular LCD panels.

Conventional LCDs are based on square pixels, with RGB sub-pixels distributed in vertical stripes. In a conventional LCD layout, two pixels are needed to display a 3D image. This cuts the horizontal resolution in half. NEC has developed a technology –HDDP – where RGB sub-pixels are rotated 90 degrees and divided to achieve double-density resolution, resulting in the same resolution in 3D mode as in 2D.

The NEC technical paper explains that, when the information displayed for each eye differs slightly (i.e., one image for the left and a slightly different image for the right), the image is perceived as 3D. However if the same information is displayed for both the right and left eye, the image appears to be 2D.

NEC's HDDP technology makes it possible to use the same display resolution for both 2D and 3D images, allowing the display of 2D and 3D images on the same display without viewer eye fatigue.

The first of the new displays are expected to be 12.1-inch models due out next spring for use in gaming and medicine. Smaller 3.1-inch 3D screens for portable TVs are likely to follow soon after. The resolution on all NEC 3D screens will be similar to normal LCD displays used as computer screens today.

In February, NEC LCD Technologies announced it would provide samples of its 3.1-inch 3D polysilicon LCD module for the MOBILE3DTV terminal prototype. MOBILE3DTV is one of the projects funded by the 7th Framework Programme of the European Community for research, technological development and demonstration activities (2007–2013) in the context of its Information & Communication Technologies (ICT) "Cooperation" theme. The three-year project began in January 2008 and aims to demonstrate the feasibility of mobile 3D TV broadcasting.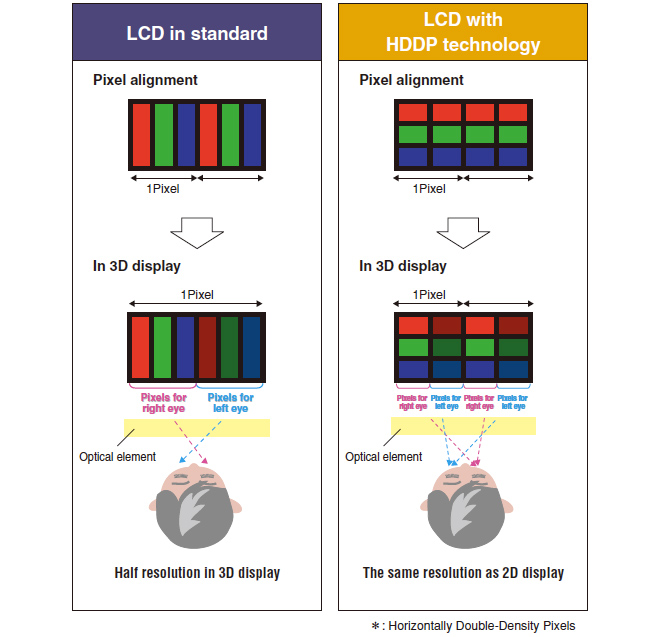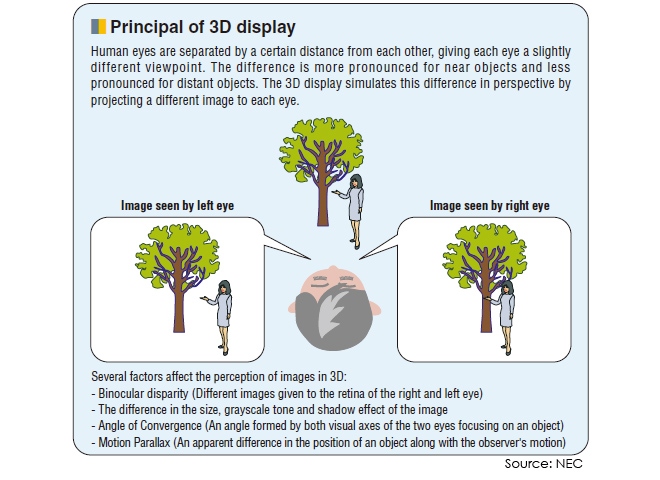 Story filed 09.05.09