Finding a place for physical media in the digital age is the theme that dominated the MEDIA-TECH conference in Hamburg in mid-May. It brought together some 100 participants from 18 countries to discuss the latest industry trends in the European packaged media community.

Jesper Schertiger, Executive Vice President of Sales and Marketing for Sony DADC International, delivered the opening keynote covering consumer engagement with new channels across the media lifecycle. "Consumers will spend more on entertainment in the years to come, but unfortunately not for the traditional home entertainment products," Schertiger admitted, showing PWC statistics (see below). "By understanding the consumer behavior and engagement during the entire life cycle of a title, this opens up great opportunities for presenting the physical products in non-traditional home entertainment window and by that grow our 'window of opportunities'. It's all about seeing the opportunities within a challenged market and start working even closer with our clients and the consumers," the DADC executive added.

His former DADC colleague Dieter Daum, who left the company earlier this year, then presented ideas and ways to discover new business opportunities for media replicators.

Sven Deutschmann, CEO of Arvato Replication, moderated a panel about the next generation of TV with input from Marcel Gonska, WLC, Paul Gray, IHS, Stephan Heimbecher, SKY and Yvonne Thomas, EBU.

Stephan Heimbecher, Director Innovations & Standards - Technology at Sky Deutschland Fernsehen, talked about Ultra HD-Live-Production and demonstrated 4K.

Like every year, MEDIA-TECH brought in market consultants to crunch the numbers. While, unsurprisingly, they point to a contraction of the physical media market, they reveal a great deal of resilience of the disc platform. The fact is discs are still the cashcow of the packaged media industry.

Below are some statistics presented by David Sidebottom, Senior Market Analysts - Entertainment Content at Futuresource and Tania Loeffler, Senior Analyst at IHS Technology. For its part, the presentation from Bryan Ekus, President of Colonial Purchasing Co-op, showed the growth in competing media for music over more than 40 years.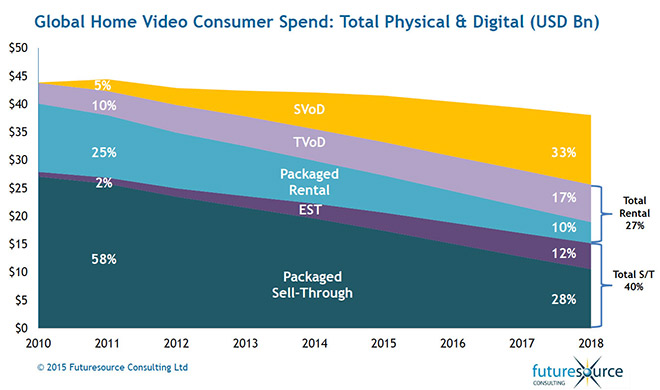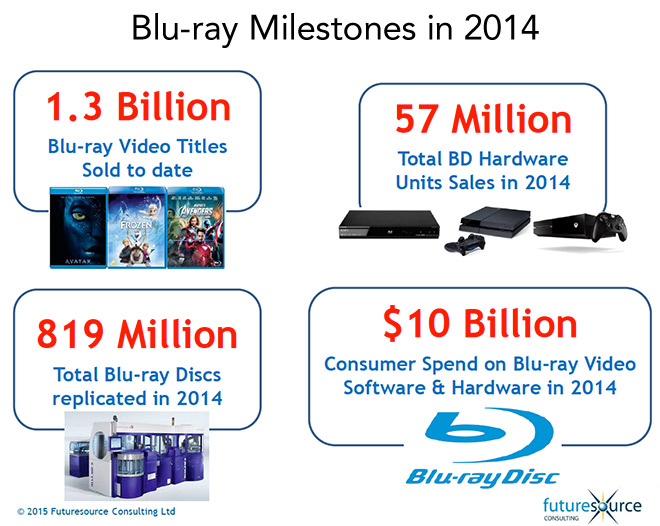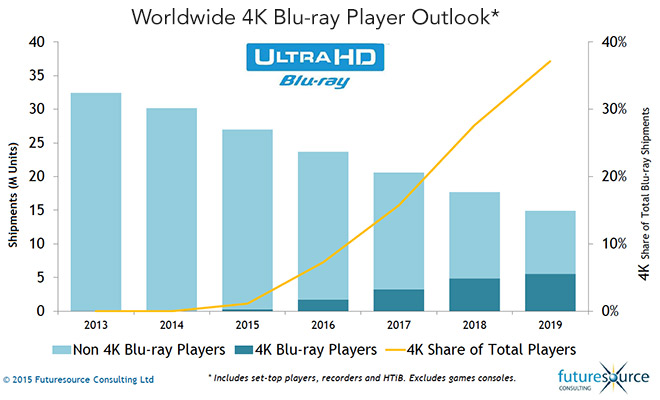 For more information on Futuresource services, visit www.futuresource-consulting.com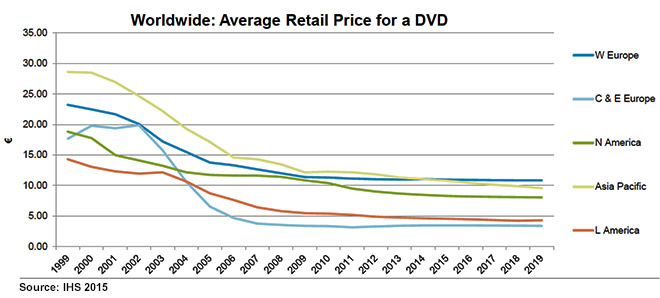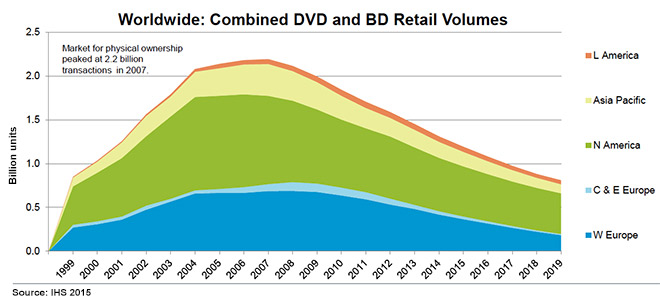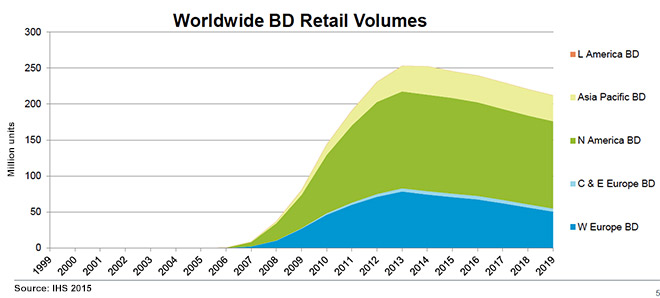 For more information on IHS services, visit www.IHS.com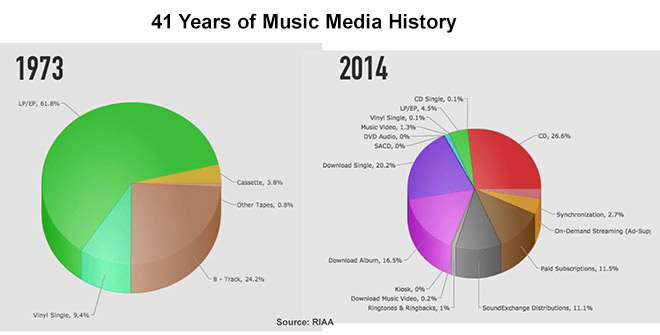 For more information on Colonial Purchasing Co-op, visit www.colonialpurchasing.com
Story filed 15.07.15