Packaging specialist Novobox has released its futurepak line for the home entertainment industry. Already more than 20 Hollywood blockbuster movies are distributed in various territories using the company's latest iteration of its state-of-the-art metallic pack.

Futurepak cases combine tinplate with injection molded polypropylene trays. "Novobox has much improved his metal cases. It is now made up of one single piece of plastic coming from Samsung offering high clarity plastic with stronger hinge," boasts Jean Noel Fournillier, owner of the company. He points to the use of 0.25mm tinplate compare with the 0.21 mm material used by its direct competitor. "Novobox's unique feature is 3D multilevel embossing which we are the only one to do, and we mold the client logo inside the tin case free of charge," adds Fournillier.

Some of the titles already available in some markets in the new casing include Gravity, Oblivion, Pacific Rim and Son of Batman (Warner), Robocop (20th Century Fox), World War Z, Star Trek and Transformer (Paramount), as well as Ender's Games, Pompeii and Need for Speed (E1).

Fournillier entered the home entertainment packaging industry seven years ago with his first company Key Solutions, subsequently sold to Paris-based Mango which he acquired full ownership with the control of all patents and registered trademarks. At the end of 2010, Mango struck a partnership with Novo Box, a company based in Serbia, of which he became the sole shareholder. That year, Fournillier who by now supplies a broad range of packaging solutions beyond DVD, Blu-ray Discs and videogames - for the food and merchandising industry - expanded his presence to China. Outside of France, Serbia and China, Novobox has now offices in the US and Australia.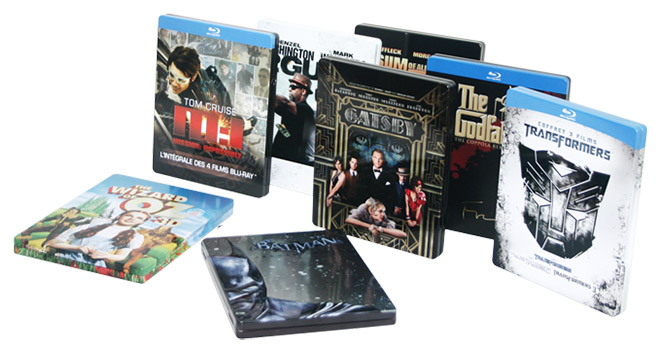 Story filed 20.07.14