As CE manufacturers are pushing 4K displays onto the market, eyes turn to Blu-ray discs, seen as providers of ultra-high definition content par excellence. The Blu-ray Disc Association has confirmed that it is examining proposals for adding 4K playback and other features to the format.

In November last year, the BDA set up a task force to study the prospects of adding new technologies to the format. Andy Parson, SVP for corporate communication at Pioneer Electronics and Chair of the BDA Promotions Committee, had spelt out the three criteria being investigated - the technical feasibility of doing 4K, the market demand for 4K media, the impact to the existing installed based of BD players if a 4K disc is inserted into an older player.

In a statement given to CNET this week, the BDA has confirmed that format extensions have been under consideration for some time, with a final recommendation expected later this year.

As part of its ongoing responsibility to maintain Blu-ray Disc as the premium platform for watching movies and other content at home, the BDA established a task force last year to study a range of possible format extensions, including those that potentially enable 4K content playback on Blu-ray.

Through the first quarter of this year, the task force solicited and received numerous proposals, and is now evaluating the various technologies.

The task force, which is comprised of representatives from BDA member studios, consumer electronics manufacturers and media technology companies, looks forward to sharing with and receiving input from content creators, and is expected to make specification and technology recommendations to the Blu-ray Disc Association board of directors later this year.

Sony Pictures has already started production of an initial batch of 15 'Mastered in 4K' Blu-ray discs, but they are not 4K, only 1080p High Definition discs sourced from digitally re-mastered movies and 'optimised' for 4K viewing. They are due for release around mid-May.

It is the hope of some replicators that the arrival of 4K will give an impetus to the Blu-ray disc format as the only true provider of ultra-HD material to the home thanks to its unmatched bitrate. That is the view of Laurent Villaume, CEO of leading French independent replicator, QOL. Read interview.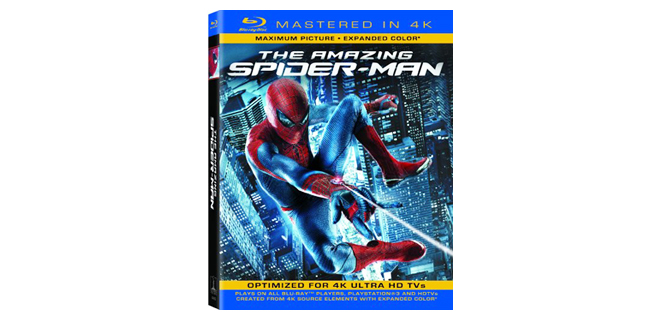 Story filed 29.04.13