German digital production studio Imagion is the first and so far only European authoring studio to receive Apple's certification to produce compilation of iTunes Extras content for the iTunes Store.

For movies purchased in iTunes Store, Apple offers bonus content called 'iTunes Extras.' Alongside the movie and the chapter selection with menu navigation, the package also contains special features such as movie stills, deleted scenes, exclusive interviews and behind-the-scenes footage or other interactive functions.

In order to extend the availability of movies with iTunes Extras functions, Apple-certified Imagion AG, now offers localised resources to promote the attractiveness of iTunes film downloads with additional iTunes Extras functions.

"We are very happy to be able to support the European licensees and film studios in the further upgrading of their digital downloads for the iTunes Store," said Michael Becker, CEO of Imagion. "We have already been able to realise several iTunes Extras projects for our German clients such as Universum, Senator, Eurovideo or Prokino."

Alongside movies already available with extras in the German iTunes Store, over the recent days users can now purchase Oscar winner The King's Speech by Senator (pictured) as well as Season of the Witch by Universum-Film – both films featuring extras in digital format.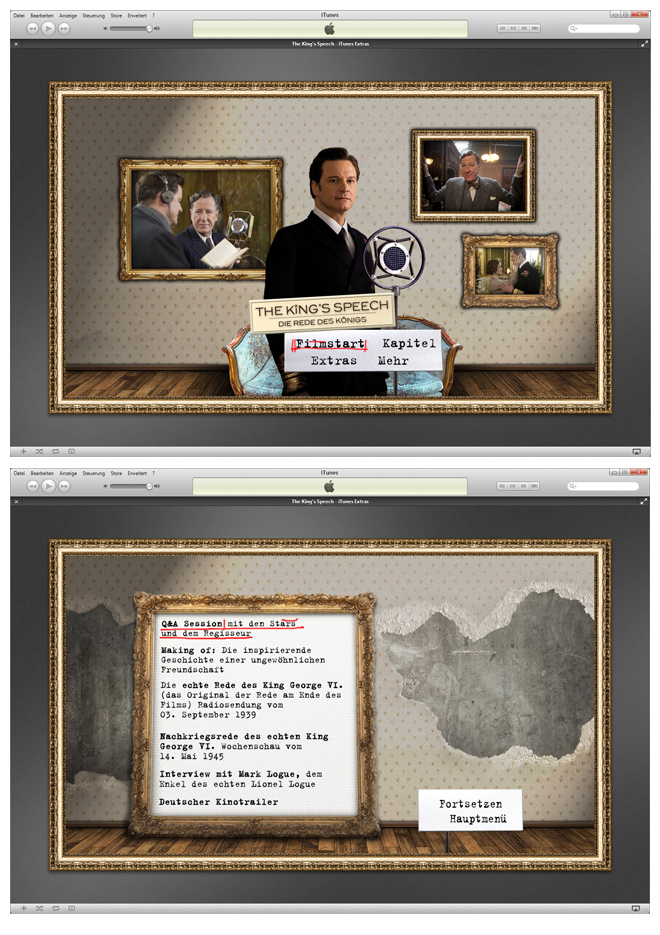 Story filed 29.09.11