Circuit City is to sell its remaining patent portfolio, consisting primarily of patents developed in connection with its former Digital Video Express (DIVX) initiative, to Imaging Transfer for a cash purchase price of $750,000. Streambank LLC has been hired to conduct the sale. The portfolio consists of 22 US patents and patent applications as well as multiple related foreign patents.

Originally known as Zoom TV, DIVX was a home video system originally conceived around 1994 by prominent Los Angeles entertainment law firm Ziffren, Brittenham, Branca and Fischer. They teamed up with Circuit City Stores, the largest consumer electronics retailer in the US at the time, and launched Digital Video Express in September 1997 to develop an internet-based, direct-to-home video rental solution that eliminated late fees for consumers and protected digital content. Circuit City owned 75% of the stocks, the law firm the remaining.

The official DIVX product rollout began on 25 September 1998. The units were referred to as DIVX-enhanced DVD players. The players were offered for sale by Circuit City, and a few other retailers and sold for an average $50 to $100 more than a DVD player.

A customer would buy a DIVX disc for $4.49, which was watchable for up to 48 hours from its initial viewing. After this period, the disc could be viewed by paying a continuation fee to play it for two more days. Viewers who wanted to watch a disc on their own player an unlimited amount of times could convert the disc to a "DIVX silver" disc for an additional fee. "DIVX gold" discs that could be played an unlimited number of times on any DIVX player were announced at the time of DIVX's introduction, but no DIVX gold titles were ever released. The system worked with the DIVX player being connected to a phone line.

From its launch, DIVX had been the object of a sustained campaign of criticism – even hate mail on the web – on the basis that the conditional access DVD technology was confusing consumers at a time when the DVD format was just taking root

. Opponents also complained that the initial DIVX titles were in the pan & scan 1.33:1 format, not anamorphic (or at least letterbox).

DIVX proponents were insistent that the system was an advanced feature of the DVD format itself, not a competitor.

Paramount, Sony and Warner Brothers, leading the Hollywood studios in the push to DVD, refused to embrace DIVX technology. As a result DIVX managed to release fewer than 500 titles out of the 3,000 available on DVD in the American market at the time.



An estimated total of some 200,000 DIVX players have been sold – one tenth of the US installed base of DVD players at the time. Sales were picking up and some observers reckoned that Circuit City pulled the plug at a time – 16 June 1999 – when DIVX could have taken off in earnest. More CE manufacturers were about to release DIVX players, as well.

At closure, Digital Video Express provided a $100 cash rebate to all consumers who bought DIVX-enhanced players prior to 16 June 1999. The rebate ensured that DIVX customers paid no more for the DIVX- featured player than they would have paid for the least expensive, comparable player available at the time of purchase.

All DIVX discs, including those previously purchased by consumers and those that had remained in retailer inventories, could be viewed a further two years on registered players until 30 June 2001. Discs could no longer be upgraded to unlimited viewing (DIVX silver).

Circuit City Stores incurred an after-tax loss of $114m related to the disposal of the DIVX business.

Although the DIVX system is no longer available, the technology developed by DIVX remains relevant to the areas of compression, distribution, security, usage tracking of movie content, anti-piracy, digital media and watermarking.

"These patents were developed by Circuit City in order to leapfrog the traditional video rental process. Although Circuit City was not able to capitalize on its inventions, the video distribution model it envisioned has become the mainstream," said Gabe Fried, Managing Principal of Streambank. "Patents such as those developed by Circuit City play a central role in the evolving dynamic of technology companies creating digital delivery solutions as evidenced by the recent sale by Nortel of its patent portfolio for $4.5 Billion."

The Nortel patents were sold through a chapter 11 bankruptcy sale to a consortium that included Apple, Microsoft and RIM, who outbid Google, the stalking horse bidder at $900 Million.

Much vilified at the time of its launch, DIVX was the precursor of today's Internet-connected Blu-ray players' BD-Live capability, increasingly used to access movies. As for DIVX's rental/sell-through transaction model, Apple's iTunes Store uses it very successfully (rental £3.49; purchase £9.99). And with Triple DES, DIVX offered a content-protection system, on top of CSS, who would have made DVD content owners envious!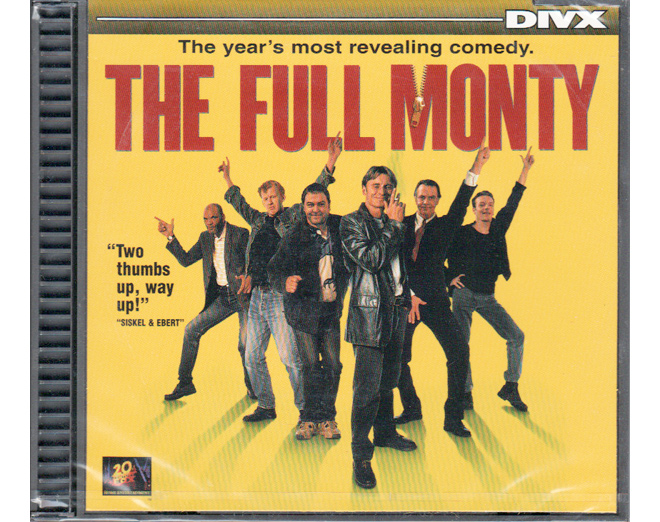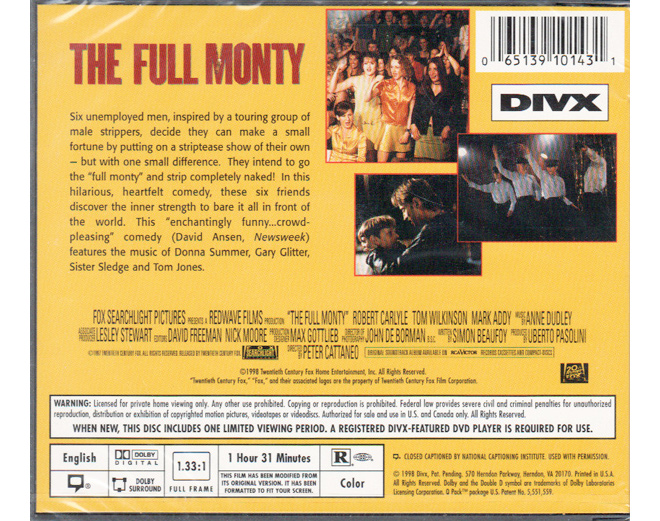 Story filed 25.07.11