The Digital Entertainment Content Ecosystem (DECE), a cross-industry consortium dedicated to creating a consumer-friendly open market for digital content distribution, announced at the Consumer Electronics Show in Las Vegas a series of milestones in the development and availability of the UltraViolet platform.

The milestones include a roadmap for introducing UltraViolet content, services and devices to consumers beginning in mid-2011; planned expansion to the United Kingdom and Canada; and the release of technical specifications for evaluation by potential licensees.

For recollection, UltraViolet will allow consumers to purchase digital content and watch it wherever, whenever. Consumers who purchase UltraViolet entertainment will have an easy and consistent way to watch film and television content across multiple branded platforms, such as computers, connected TVs, game consoles, smartphones and tablets. The UltraViolet name and logo will help identify content, devices and services from a spectrum of familiar entities – including studios, retailers, consumer electronics manufacturers, cable companies, ISPs and other service providers – that will work together.

Through the UltraViolet Account system, each household will be able to create an account for up to six members who can access the household's UltraViolet movies, TV and other entertainment via participating retailers, streaming providers and devices. Consumers will also be able to register up to 12 devices so UltraViolet content can be easily downloaded to those devices, or shared among them.

In addition to these devices, UltraViolet streaming access will enable consumers to access their collections via set-top boxes and most places they can access the web, via computers, web-connected home video devices such as Blu-ray players and Internet TVs, and mobile apps for smartphones and tablets. Also, the UltraViolet Account will enable retailers to provide consumers with a copy to use on DVD players or other physical media, such as portable flash memory.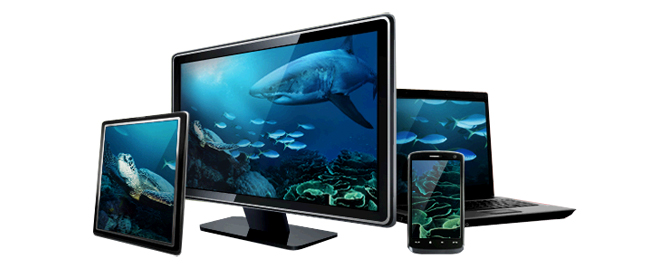 After a rigorous development process which brought together engineering and product management experts from the world's leading technology and entertainment brands, DECE has released an evaluation suite of technical specifications for the UltraViolet ecosystem. These include:

DECE common file format - video files are encoded and encrypted just once, but used by multiple compliant DRMs. This offers substantial efficiency improvements for the industry, while allowing consumers to transfer UltraViolet movie and TV show files to any of their registered UltraViolet-compliant devices, regardless of brand

Technical design specifications for each major category of company - spanning content providers, retailers, streaming services, device and application providers and digital distribution infrastructure providers

DECE's UltraViolet licensing programme will allow companies to use the technical specifications, interact with the UltraViolet Account infrastructure via a suite of Application Programming Interfaces (APIs) and use the UltraViolet logo for promotion and marketing of UltraViolet content and devices.

In addition to use within UltraViolet, to achieve the highest possible efficiency gain for the industry, DECE intends to make the Common File Format widely available for use in other areas of video content preparation and delivery. Details of this will be confirmed in the coming months.

Based on the technical specifications and licensing programme announced, studios, distributors, device and application makers and other participants can now begin developing UltraViolet-based offerings for consumers. The UltraViolet Account system infrastructure, which was developed by Neustar and is now operational, will be fully available to support the launch of UltraViolet products and services in mid-2011.

Beginning in mid-2011, DECE member companies and other UltraViolet licensees are expected to introduce UltraViolet products and services. Initial offerings will gradually expand to include a slate of UltraViolet titles from studios for purchase through a growing roster of retailers, either electronically or as digital copies included with Blu-ray Disc or DVD purchases.

Initially, UltraViolet retailers will enable consumers to use downloaded copies on many devices they already own. Additionally, initial streaming services will allow consumers to access their UltraViolet collections via websites or linked devices, like set-top boxes, Internet-connected Blu-ray Disc players, smartphones and tablets.

Later in 2011, UltraViolet-optimised media player apps will begin to roll out via software updates to PCs, game consoles and smart mobile devices that consumers already own, as well as on new devices for sale. In early 2012, the first designed-for-UltraViolet consumer electronics devices are expected to become available. These devices will be immediately compatible with UltraViolet; potential offerings include connected Blu-ray Disc players, set-top boxes, Internet TVs and other devices.


The UltraViolet Account system infrastructure that is now operational will initially be available for use by consumers in the United States. DECE plans to begin operations in the U.K. and Canada later in 2011, with deployment timelines for additional international markets expected to be announced in the coming months.

DECE announced that several additional companies have joined the group in recent months, including Akamai Technologies, Arxan Technologies, BSkyB, Dell, Fanhattan, Fujitsu and QuickPlay Media Inc. DECE now includes more than 60 Members across entertainment, software, hardware, retail, infrastructure and delivery.

Story filed 06.01.11