The growing popularity of connected devices – especially Apple's iPad – is starting to change the way people consume media. Almost two-thirds of iPad owners have already downloaded a paid app. The Nielsen Company surveyed 5,000 consumers who already own connected devices such as tablet computer, eReader, netbook, media/games player, or smartphone.

Between the launch of the iPad in early April and the end of Apple's most recent fiscal quarter, 7.46 million of its tablets were sold. According to the latest report from the app-watchers at Distimo, the average price of the top 10 iPad apps is $4.49.

Advertisers – and Apple – will be glad to hear that while connected devices owners as a group are comfortable with mobile advertising, iPad users are much more receptive and are more likely to make a purchase.

The survey reveals that tablets are shared more than eReaders or smartphones – 46% of tablet users allow others to use their devices, while only 34% of smartphone and 33% of eReader users do the same.

The Connected Devices Playbook surveyed more than 5,000 connected device owners who completed an online, self-administered survey in August 2010. The study tracked 54 different devices.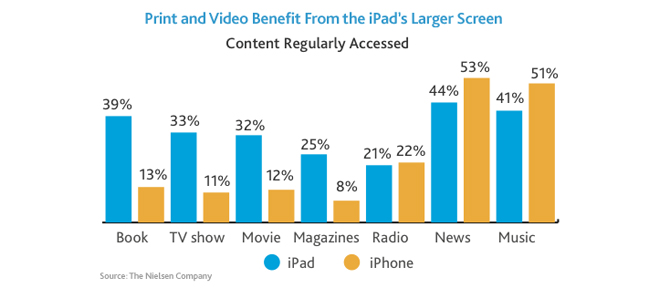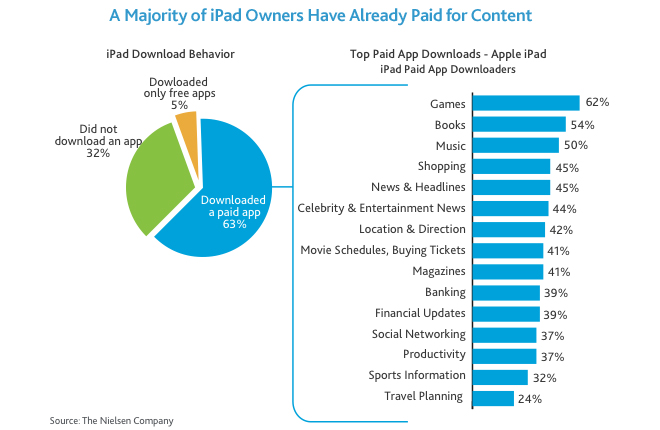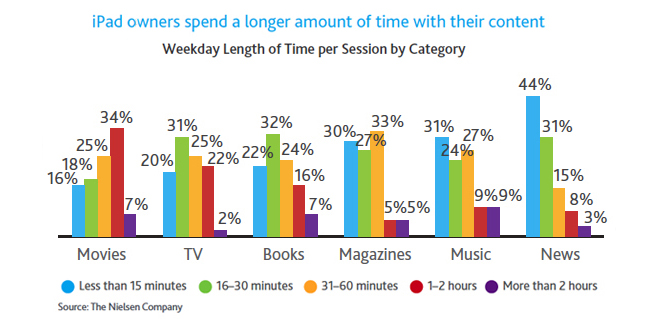 Story filed 22.10.10