An industry executive speaks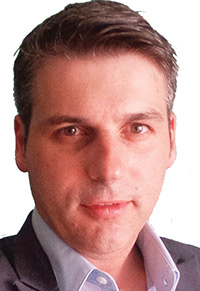 In a series of Q&As, frontline practitioners in all facets of the packaged media and digital delivery industry share their views of things past, present and yet to come. It's the turn of JEAN NOEL FOURNILLIER, CEO of specialist packaging solutions Novobox.

Where do you see your company's comparative advantage in this highly competitive market?

We manufacture metal cases named Futurepak. We use stronger tinplate material than our main competitor and we can also do 3D multilevel sculptured embossing which they do not offer. We also offer many options like free insert of client logo inside our plastic trays and the option to have colored trays.

Amongst the range of services you offer, which one did grow in importance over the past 2 years, which one diminished, and which new service(s) will you be offering in the coming 2 years?

DVD and Blu-ray numbers are going down even with big key titles so we are now focusing a lot of video game packaging. We also developed a new range of ?goodies? that video game companies can put in their collector boxset.

Are you considering a strategic move, or have you already implemented one, into a completely different product or service market?

Yes, we did start ?already. We are now active in the food sector and supply chocolate and biscuit companies with tin boxes, wooden boxes, and cardboard boxes.

There's a lot of alarmist talk about the rapid demise of packaged media in the face of online delivery. What is your view as to how long discs will be around? And what could become the main target market of packaged media?

I think discs will be around for another 4-5 years. However, we are producing now an increasing number of special collector boxsets for vinyl for 15 to 20 euros each. It shows there are still some fans out there to buy these collector pieces.

Cloud-based UltraViolet digital locker makes inroads in Europe very slowly. What needs to happen for consumers to embrace this digital service? Could UltraViolet be superseded by large retailers' own digital locker system or by Netflix or Amazon Instant Video?

UltraViolet is a good idea, offering consumers greater choice and flexibility. It needs to function rapidly and with simplicity for it to be embraced. There is of course a danger that the offering of Amazon and Netflix ?hinders its growth.

Do you think UltraViolet has the potential to increase sales of BD discs (as the studios intended) or be the death knell of the packaged media?

I am not so sure since UV has not really picked up so far...however as a packaging solutions company we hope this will still work and that people will still buy discs and boxes.

How much of a revolution does smart TV represent, given that consumers are already comfortable using other screens (laptops, tablets and smartphones) to access Internet-delivered content?

I think many people use their phone to access internet, and movies may be watched on TV screens and mobile phones or tablets. I think the young generation does not mind anymore watching on smaller screens. Just look around when you are in a long-distance train journey and consider the number of people who are watching movies on tablets and mobile phones

Ultra high definition 4K TVs are coming to the market. Is this a response to consumers demanding a better quality picture or a push by CE manufacturers who need to introduce higher-margin products?

I think this is just a way for manufacturers to keep selling equipment.

Do you think 4K could be the shot of adrenalin Blu-ray needs given that a BD disc is best suited to bring ultra HD content to the home?

Blu-ray quality is already good enough. The real question is do people want to pay for content or stream it illegally? Unfortunately, many in the young generation do not want to keep and archive boxes anymore unless they are really special (tinbox, wooden box, leather box for ?example). For video games, for big franchises like Assassin Creed, gamers will buy a new title every other year. Consumers feel less strongly about DVD and Blu-ray.

How to you see Hollywood squaring the circle between the inexorable fall of high-revenue producing packaged media and the unstoppable rise of low-revenue generating online digital delivery?

To be frank, I think their margin is better with online digital delivery and they need far less human resource. They make higher margin only if they sell with special packaging. If they sell their movies only in Amaray boxes, their profit is not so high.

What is the next technology or service leap you are anticipating?

There very possibly is a market. The BD player has a solid penetration rate in many countries, allowing customers to play HD audio discs without ?investing in new equipment. BD provides a format that can deliver the high resolution audio quality desired through a stereo system in the same way that a CD does.

If you let your imagination run wild, what system, format, application aimed at delivering content to the home would you like to see implemented in 10 years time?

I think we have all ?formats ready and more and more people will be stream legally or ?illegally.

This is one of several executive interviews included in the DVD and Beyond 2015 magazine. Ask for your free copy....
Article Comments
comments powered by
On predicting the future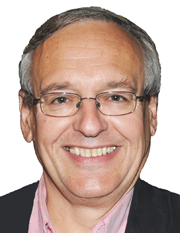 Predicting the future, let alone the future of packaged media, is a perilous exercise, and possibly counter-productive, as the exercise closes doors rather than keep them open, argues JEAN-LUC RENAUD, DVD Intelligence publisher. Consider that: Apple was left nearly for dead 15 years ago. Today, it became the world's most valuable technology company, topping Microsoft.

Le cinéma est une invention sans avenir (the cinema is an invention without any future) famously claimed the Lumière Brothers some 120 years ago. Well. The cinématographe grew into a big business, even bigger in times of economic crisis when people have little money to spend on any other business.

The advent of radio, then television, was to kill the cinema. With a plethora of digital TV channels, a huge DVD market, a wealth of online delivery options, a massive counterfeit underworld and illegal downloading on a large scale, cinema box office last year broke records!

The telephone was said to have no future when it came about. Today, 5 billion handsets are in use worldwide. People prioritize mobile phones over drinking water in many Third World countries.

No-one predicted the arrival of the iPod only one year before it broke loose in an unsuspecting market. Even fewer predicted it was going to revolutionise the economics of music distribution. Likewise, no-one saw the iPhone coming and even fewer forecast the birth of the developers' industry it ignited. And it changed the concept of mobile phone.

Make no mistake, the iPad will have a profound impact on the publishing world. It will bring new players, and smaller, perhaps more creative content creators.

And who predicted the revival of vinyl?

(click to continue)... Read More...