An industry executive speaks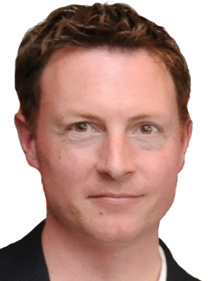 In a series of Q&As, frontline practitioners in all facets of the packaged media and digital delivery industry share their views of things past, present and yet to come. It's the turn of ED HALL, Operations Manager of UK commercial broadcaster Channel 4.

Where do you see your company's comparative advantage in this highly competitive market?

As a broadcaster, we have access to more marketing channels than other independent labels, we also have several first-look deals with production companies and established relationships with comedy agents, and we have an iconic brand in Channel 4 and Film 4 which ensures we compete with higher-budget labels with regards to movie releases and strong TV and comedy titles.

Amongst the range of services you offers, which one did grow in importance over the past 2 years, which one diminished, and which new service(s) will you be offering in the coming 2 years?

Together with Film 4, we can now help fund projects in-house, such as The Inbetweeners Movie in 2011 and the Stone Roses: Made of Stone film in 2013, meaning we can capitalise on back-end revenue and ensure these Film 4 releases, previously funded and released by third-party labels, are kept in house. TV catalogue has declined on DVD due to the rise of VOD, set-top boxes and online content, and we have begun to introduce online-only releases (such as Craig Campbell) and day-&-date releases (A Field in England) in order to maximise all revenue streams across the C4/F4 business.

There is a lot of alarmist talks about the rapid demise of packaged media in the face of online delivery. What is your view as to how long discs will be around?

We believe that disc-based delivery, as we currently know it, will be around for another 10 years. The customer proposition will reverse with online delivery the preferred method, and physical media (including flash memory) as a complementary supplement. As media becomes richer and datasets larger, yet broadband delivery bandwidth continues to lag behind; in many areas the disc remains the lowest common denominator. We may well see Blu-ray become more widely accepted outside of major studio content. Given the continuing attrition rate of companies with unrealistic overheads or whose proposition is solely to undercut on price; we are also growing sales of quality recordable media.

Given the slower than expected take-up of 3D, do you thing 3D is here to stay or consumer interest in stereoscopy is temporary?

Industry scepticism over 3D and its chequered popularity, plus the costs in purchasing 3DTVs, set-top boxes and account subscriptions for a limited amount of 3D content on TV, and the necessity to wear glasses, makes 3D a niche market in my view. Some well known vocal critics also help sway the public feeling against 3D and the necessity to upgrade, especially as HD is a cheaper, clearer, easier and more widespread alternative to watch programming across all genres.

Do you think the consumer take-up of 3D depends on the arrival of glasses-free autostereoscopic systems. If yes, how many years do you believe consumers will have to wait for a high-quality glasses-free system to rival the existing shutter glasses 3D systems?

Yes, as mentioned above, I feel that glasses-free 3D pictures will accelerate 3D pick-up, but it depends on the overall quality and price for consumers. Probably not within the next 3-4 years.

Cloud-based UltraViolet digital delivery has yet to make inroads in Europe. What needs to happen for consumers to embrace this digital service? Could UltraViolet be superseded by large retailers' own digital locker system like Tesco's Blinkbox?

There has to be a universal file format for digital - until this happens (and it's unlikely - DVD could be the last truly universal entertainment format accepted by labels and consumers) then the proliferation of digital lockers could result in this happening, even with British Video Association backing for UV.

Do you think UltraViolet has the potential to increase sales of BD discs (as the studios intended) or be the death knell of the packaged media?

UV certainly helps BD, but only in terms of a triple-play sku, but I certainly don't see UV as the death knell for packaged media.

What do you see as the opportunities and pitfalls associated with Digital Copy on a disc?

The opportunities take out the objections to customers not purchasing physical content as needs evolve.

How much of a revolution does smart TV represent, given that consumers are already comfortable using other screens (laptops, tablets and smartphones) to access Internet-delivered content?

Smart TV is another portal for accessing the likes of Netflix/Lovefilm and other subscription or digital lockers, but mobile devices remain the more revolutionary medium to access online content. Plus the reluctance of Netflix to produce audience/viewing figures creates an illusion over whether online content is as popular as people believe.

Ultra high definition 4K TVs are coming to the market. Is this a response to consumers demanding a better quality picture or a push by CE manufacturers who need to introduce higher-margin products?

This is more a manufacturer's push, I don't recall hearing of consumer unrest over HD quality pictures. Costs will remain prohibitive for the general consumer for the next few years.

Do you think 4K could be the shot of adrenalin Blu-ray needs given that a BD disc is best suited to bring ultra HD content to the home?

Blu-ray will always suffer in the shadow of DVD. 4K will not change this.

The revival of vinyl points to a renewed interest in high-quality audio. Pure Audio Blu-ray (BD disc with uncompressed audio) is being launched. Do you think there is a sustainable market for it?

Yes, provided this can be converted into an MP3 or digital format. High-quality audio needs to be accessible across all media.

How to you see Hollywood squaring the circle between the inexorable fall of high-revenue producing packaged media and the unstoppable rise of low-revenue generating online digital delivery?

Through subscription services such as Netflix, Blinkbox, may give these services exclusives at a higher price before physical release. This has been seen on TV already (House of Cards) and the transition to movies will surely follow in the next 12 months.

If you let your imagination run wild, what system, format, application aimed at delivering content to the home would you like to see implemented in 10 years time?

High-speed broadband blanketed across the UK, not just confined to London and towns and cities. And affordable!

Interview conducted in November 2013...