An industry executive speaks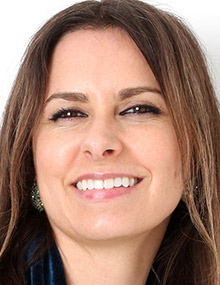 In a series of Q&As, frontline practitioners in all facets of the packaged media and digital delivery industry share their views of things past, present and yet to come. It's the turn of MARIA INGOLD, Founder and CEO of digital media technical consultancy mireality in London.

Where do you see your company's comparative advantage in this highly competitive market?

For 22 years, I've provided expert digital media technical consultancy, now with a speciality in the secure delivery of premium film and TV content. Delivering effective architecture and services, with an entrepreneurial approach, gives me an edge. A case in point: When YouView costs in excess of £100m, Kangaroo cost £40m and Arqiva bought the technology for £8m, I delivered FilmFlex's infrastructure for a fraction of that cost and resource. FilmFlex Movies, jointly owned by Disney and Sony and one of the most successful video on-demand (VOD) services in Europe, powers Virgin Media's Movies On Demand and Channel 4's Film4oD.

I advise start-ups, established companies and organisations like BAFTA's Digital Strategy Committee, the DTG and the UK Minister for Culture, Communications and Creative Industries as well as the European Parliament.

Amongst the range of services you offers, which one did grow in importance over the past 2 years, which one diminished, and which new service(s) will you be offering in the coming 2 years?

In the year I've been consulting, I'm most often asked to provide four things: (a) education, advising or public speaking on VOD technology; (b) technical audits or risk assessments on established or proposed VOD infrastructures; (c) build up an entire VOD infrastructure for premium film and TV content; (d) advise start-up boards and private equity firms looking to invest.

In the coming years, I'll also get involved more on the Connected Home as well as Wearable Computing fronts.

One keeps hearing alarmist opinion about the rapid demise of packaged media in the face of online delivery. What is your view as to how long discs will be around? And what could become its main target market?

As an indicator, Nielsen's Cross-Platform report has continuously shown since Q1 2009 a decline in the amount of time people use their DVD/Blu-ray device and an increase in DVR playback. Nielsen's June 2013 report reveals that from Q1 2012 to Q1 2013, US owners of DVD/Blu-ray player fell 2.58%, while DVR ownership rose 7.81% (HDTV by rose 9.35%, tablet by 116.67% and Video Game console fell by 1.99%).

Discs are like books and record albums. They're great to publicly display tastes, easy to share and they provide a tangible sense of ownership and meaning. But they're not easily portable in volume and they degrade in quality over time (scratches, etc.). They will continue to be collectable and provide a meaning, purpose and sharability that digital copies do not yet always provide or make easy. For more disposable content or where portability is more important, digital will be more dominant.

Given the slower than expected take-up of 3D, do you think 3D is here to stay or consumer interest in stereoscopy is temporary?

I delivered the 3D movie on-demand service for Virgin Media cable, just prior to BSkyB's 3D launch. There is a wide variation in the quality of 3D content and the technology that delivers it.

'Great 3D' content has been designed in 3D with 3D in mind. 'Good 3D' can provide extra clarity and sharpness, but we can experience that with higher frame rates and resolution. 'Bad 3D,' which has been converted from 2D to 3D using techniques like rotoscoping and with Z-depths pointing outwards, can really detract from the experience.

It will be interesting to see how 48 frames per second (fps) proceeds. The Hobbit: An Unexpected Journey received mixed reviews after being screened at 48fps and 3D. I found that it took my eyes an hour to focus correctly on that combined level of detail and depth.

Do you think the consumer take-up of 3D depends on the arrival of glasses-free autostereoscopic systems. If yes, how long do you believe consumers will have to wait for a high-quality glasses-free system to rival the existing shutter glasses 3D systems?

TV Licencing's Telescope 2013 report showed that in the UK 70% of TVs are HD-capable, but only 6% are 3D-capable.

Poor 3D content and poor 3D hardware both have an adverse effect on 3D take-up. 'Passive' 3D TVs (active set and cheap passive glasses) were a significant improvement on 'Active' 3D TVs (passive set and expensive active glasses). You can even use 3D glasses from the cinema at home with the passive sets, but many consumers are still not choosing to do so even when they will watch 3D at the cinema.

Given the low take-up of 3D at home even with inexpensive glasses, autostereoscopic systems will probably not make a big difference to 3D television purchases, especially as technologies such as 4K, 8K and 48fps are all aiming to provide a sharper experience as well. And TVs are increasing in size, slimness and flexibility (flexible OLED). Size will affect the aspect ratio and viewing angles. All of which affects the autostereoscopic viewing condition. Consumers didn't react well to The Hobbit: An Unexpected Journey in the cinema with both 3D and 48fps; it's unlikely they'll react better at home even with autostereoscopy.

Interestingly, as autostereoscopic TV moves away from glasses, wearable technology moves towards it. And that's nothing new - Google Glass looks a lot like the technology MIT demonstrated in the emerging tech room at SIGGRAPH a decade ago. Rather than a shared experience, it may be that autostereoscopic 3D is instead a move towards a close and personal visual immersive experience.

Cloud-based Ultraviolet digital delivery has yet to make inroads in Europe. What needs to happen for consumers to embrace this digital service? Could Ultraviolet be superseded by large retailers' own digital locker system like Tesco's Blinkbox?

At the moment Ultraviolet isn't always easy to use and can be difficult for retailers to monetise. The retailers who are best placed to both monetise from Ultraviolet and make it easy for consumers are those who already sell the physical media and keep track of user's purchases through an account, whether that's Amazon or Tesco's Clubcard service. Indeed, an Amazon or a Tesco Clubcard customer is more likely to be familiar with the online service and will have an account that can be linked to the Ultraviolet one.

As UltraViolet grants users more access rights (12 devices, 5 other household members and 3 simultaneous streams) than other Electronic Sell Through (EST) services from the studios, UV retailers could dominate the market. Not only can they sell digital files online, but they can directly monetise their operation through consumer purchases of physical media. Consumers are thus provided with more flexibility than is the case with non-Ultraviolet digital copies.

Do you think Ultraviolet has the potential to increase sales of BD discs (as the studios intended) or be the death knell of the packaged media?

Retailers who sell both physical media and Ultraviolet digital files will have an incentive to keep selling both, especially as they get a greater percentage of the physical media sales.

Blu-ray with UV access gives consumers flexibility for sharing, carrying and showing off. They can then end up selling the BD disc and still keep the digital code. Or vice-versa, they sell the digital code, but keep the disc. (On the day I wrote this, there were 214 results for 'ultraviolet code' on ebay.co.uk, selling for about £1.)

How much of a revolution Smart TV represents, given that consumers are already comfortable using other screens (laptops, tablets, smartphones) to access Internet-delivered content?

According to TV Licencing's Telescope 2013 report, while Smart TV sales are up 211% over the last two years, only 5% of UK homes have one such TV and 35% of them are not connected. The Diffusion Group's recent US report that says 8.8% of Smart TV users (compared to 3.5% of non-Smart TV owners) were 'highly inclined' to cancel their traditional pay TV service.

Ultra high definition 4K TVs are entering the market. Is it a response to consumers demanding a better quality picture or a push by CE manufacturers who need to introduce higher-margin products?

It's worth looking at the take-up of Smart TV, 3D and HD sets to get an idea of what might happen to 4K.

In July, the BBC announced it would cease 3D programming for three years as some of its big-budget programmes had only attracted 5% of the 1.5 million 3D-capable homes in the UK (that's 5% of the 6% of UK homes that have 3D-capable TVs!). The last BBC 3D programme for at least three years will be the Dr Who 50th anniversary special in November.

HD is definitely doing better, but still hasn't reached Standard Definition viewing proportions. According to TV Licencing, 70% of UK homes have HD-capable TVs. However, BARB's Q1 2013 quarterly reach report showed that ITV1 had a quarterly reach of 92.6%, ITV1+1 had 60.9% and ITV1 HD had 27.2%. In the same period Film 4 had 55.4% and Film4 HD had 3.1%. That said, Blu-ray (HD) sales are going up and DVD (SD) sales are going down.

4K uptake will depend on a combination of available content, cost-effective hardware, viable delivery options, cost of content and consumer demand.

Do you think 4K could be the shot of adrenalin Blu-ray needs given that a BD disc is best suited to bring ultra HD content to the home?

The good news is that a lot of films are being mastered in 4K or above, so there will be content available. But viable delivery of 4K to the home is key to its adoption.

Discs that are capable of delivering compressed 4K films are not projected to be out until 2015 when both Sony and Panasonic intend to release optical discs that will hold a minimum of 300GB of data.

2015 is still two years away. According to the British Video Association, 179 million discs were sold in the UK last year - bringing in six times more money than on-demand services. However, on-demand is on the rise while 14% fewer discs sold in 2012 than the year before.

On-demand could win the battle for delivering 4K, but it also needs better compression, bigger storage and higher bandwidth to deliver the ultra high definition content. For a start, 4K servers will be used to deliver content to the home - like that by Sony with its 4K TVs and Redray's 1TB 4K Cinema Player.

The winner - 4K on-demand or 4K optical disc - is likely to depend on timing, cost and ease of use.

The revival of vinyl points to a renewed interest for high-quality audio. Pure Audio Blu-ray (BD disc with uncompressed audio) is being launched. Do you think there is a sustainable market for it?

There are two things to consider about vinyl: the album jacket and analogue audio. The album jacket is a physical artistic representation of the band. But the real difference for an audiophile between vinyl and CDs or digital files is the difference between analogue and digital. The revival of vinyl isn't just about high-quality audio, it's about high-quality 'analogue' audio.

Vinyl provides a continuous uncompressed sound wave via the oscillating grooves on a record, making available the original sound. In contrast, digital (CD, mp3) offers compressed audio via sampling. That's not the original recording.

Even an uncompressed audio format like Pulse Code Modulation (PCM) samples the data at a bit depth. It's not continuous. It's not analogue. And like the vividness of film compared to video, the warmer sound of analogue audio is what makes the difference for audiophiles. For them, vinyl will continue to win over any Pure Audio format.

If you let your imagination run wild, what system, format, application aimed at delivering content to the home would you like to see implemented in 10 years' time?

Forty years ago, X10 allowed us to deliver some data around the home using the electrical wiring, and hippies were environmentalists. Now we have the Connected Home and Sustainability.

Twenty years ago at IBM we were developing touch input devices and speech recognition. Apple made that mainstream with the iOS devices and Siri.

Ten years ago, 3D printers were being showcased at SIGGRAPH; MIT was demonstrating screen projection onto glasses and all the Goths at the show (myself included) were dressed in cyber fashion. An incredible film animator named Sean had embedded a screen showing his animation into the back of a leather jacket. I modelled fibre optic hair and a sound-reactive dress at the SIGGRAPH Cyberfashion show.

3D printers produce new feet for ducks. And wearable technology is on the rise with Google Glass, iWatch devices and the Nike+FuelBand.

Ten years from now, I want to see off-grid powered Smart Homes that allow for the easy connection of technology throughout the home. Devices can receive all data from the 'cloud' (which means addressing rights issues) as well as store locally. Movement tracking and speech recognition will have become more mainstream as a control method. 3D printing will make more products remotely accessible. And wearable technology, whether visual interfaces linked to data storage and retrieval, flexible OLED garments or health monitors will become more common in our daily lives.

Star Trek, here we come!


Maria Ingold heads up mireality, a digital media technical consultancy specialising in the secure delivery of premium film and television on demand. Voted one of the most influential people in the UK in New Television by VOD Professional, Maria has created complete end-to-end VOD solutions for cable and broadband. She globally advises both start-ups and established companies on the full video on demand infrastructure. Prior to mireality, Maria was Head of Technology for FilmFlex Movies, jointly owned by Sony and Disney and one of the most successful on-demand movie services in Europe. Contact: www.mireality.co.uk....