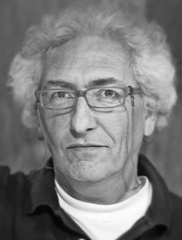 Go green! Go greener?
by Timmy Treu
WOW! The DVD/Blu-Ray industry has finally managed to go green! Well, no.. just a little greener. Although it remains admirable that the industry has managed to undercut Wal-Mart's request to cut CO2 emissions by 5% by 2013, undercutting them by 11% with nearly 4 years advance.

Sounds good! But there is a lot more that can and should be done, and I shall not just say so, but try to give a few useful examples.

Let's see :

• Instead of using plastic boxes, use recycled paper packaging. The main advantage here is the possibility to re-recycle the returns, without creating further waste. If one cannot use re-cycled paper, one can also use FSC paper.

• Have the companies change their company cars to either hybrid or electric vehicles. (which, by the way, would also help the car industry!)

• Stop printing high-gloss, lavish brochures.

• Use more tele-conferencing. Most offices do have systems in place, but are not fully used. Yes, travelling is nice, but in these days we should finally understand that it is becoming mostly a perk.

• Offer employees free public transportation, thus avoiding them to use their cars to get to work. (a cost to companies, yes, but better for the environment).

• Change ALL lighting systems in offices to CFL lighting.

• Educate employees to switch-off offices lights (it is incredible to see how often, even in these days, offices are lit like there is no tomorrow!).

• Contract renewable energy providers (even better, force your vendors as well!).

• Finally – stop using company jets (their maintenance costs alone could pay for a good part of the above!).

Ok, I know, these are a few basic ideas, but ideas that, if put in place wisely, will further help reduce the carbon footprint (considerably).

Let's see what else this could lead to. It could, or should, help companies advertize their environmental behavior, something that I believe has not been really tackled over the past few years, if not just for one-shot marketing campaigns.

It is interesting to note that the entertainment industry has always been on the fore-front of technological advance, it is time to show that this industry also cares about the environment. Well actually all businesses and industries should apply some, if not all of the above suggestions.

I know, the word "green" does have a connotation that is related to nature, while "blue" is definitely more related to high-tech – Should they have rather called it "Green-ray"?